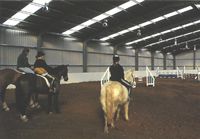 Indoor Arena
Size 160 X 82 feet with a wood chip surface.

Arena maintenance is achieved by a state of the art irrigation system.

The indoor arena is used in winter months by local sports clubs for their weekly training.

Outdoor Arena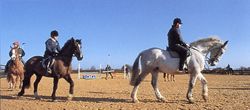 Size 135 X 180 feet with a silica sand surface.

A derby bank has been built in to this arena.

Both arenas have lighting, full set of show jumping fences and PA system.

These arenas are available for hire either by the hour or at a daily rate for show jumping, dressage etc. Some of the users include local horse trainers, riding clubs, pony clubs and riding for the disabled (Kells Equestrian RDAI Club) etc.

Ancillary services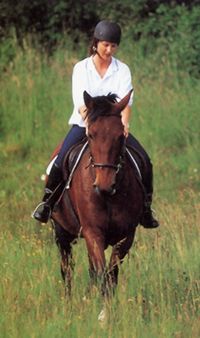 Kells Equestrian also provides a full range of ancillary services ranging from pony/summer camps to birthday parties, details available on request.

Kells Equestrian has an indoor horse walker available for hire.

Kells Equestrian has extensive stabling facilities in a well equipped yard run by fully qualified staff. With over 30 boxes available for owners wishing to stable their horse or pony. Livery details are available on request.

A key feature of Kells Equestrian is that we cater to school groups on a daily basis.

In consultation with schools we provide an introduction to riding course for transition year students.

If you cannot find a service or facility on our web site, please contact us with your request and we will see if we can provide you with your needs at Kells.